Superbad Quotes From The Comedy Classic
Superbad is one of our favorite teen classic comedies, and these Superbad quotes showcase exactly why.
There's not just one reason why Superbad has become the millennial version of the classic teen comedy.
There are many.
Tell us why you love the movie in the comment section below.
You may also enjoy our article on:
According to Box Office Mojo, Superbad grossed over $121 million worldwide at the box office.
One reason for its success may be the film's iconic quotes, such as "I am McLovin," which have become part of pop culture.
What are the benefits of reading these Superbad quotes?
Superbad is a slice of teen life that explores the pain of growing up and away from childhood friends as you prepare to leave high school and enter the scary world of adulthood and responsibilities.
It's a movie about that last hurrah, that last f*ck around with your buds before it's time to leave the high school chapter of life behind forever.
Beyond that, this is a hilariously funny film, filled with dick jokes and doodles, and is totally relatable for anyone who has ever been a teenager.
The 2007 American coming-of-age comedy film was directed by Greg Mottola and produced by Judd Apatow. It stars Jonah Hill and Michael Cera.
The film received positive reviews and was also a commercial success, grossing over $170 million on a $20 million budget.
Despite the comedic and vulgar nature of the movie, there are a few life lessons you can learn like:
tell the truth even when it hurts
don't worry about impressing other people
self-confidence matters
We hope you enjoy these Superbad quotes.
Check out our most popular quote article, a list of short inspirational quotes for daily inspiration.
Check out our inspirational quotes category page for more inspirational life quotes.
You will also enjoy our article on Talladega Nights quotes.
Classic Superbad quotes and lines
Based on 209 reviews from critics, Superbad holds an 88% approval rating on Rotten Tomatoes.
Memorable Superbad quotes, such as "I'm not a cop, you idiot, I'm a fake cop," have helped to cement its status as a favorite teen classic comedy.
1. "I am McLovin!" — Fogell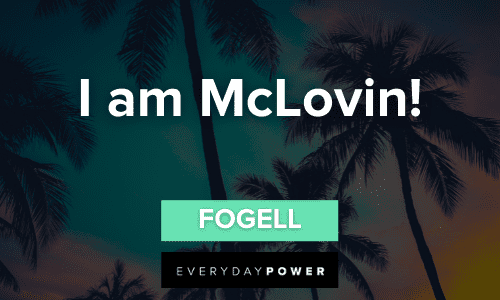 You will also enjoy our article on funny yearbook quotes.
2. "F*ck me, right?" — Seth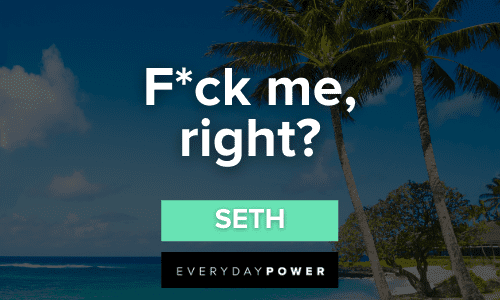 You will also enjoy our article on Ricky Bobby quotes.
3. "You look like Aladdin." — Evan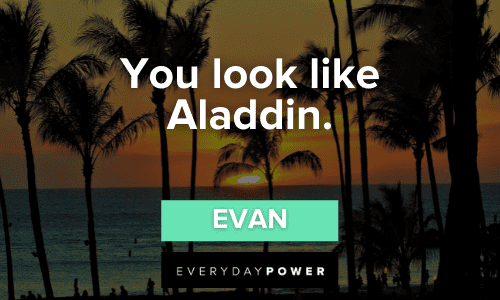 You will also enjoy our article on Charles Darwin quotes.
4. "Chicka, chicka-yeah, fake I.D." — Fogell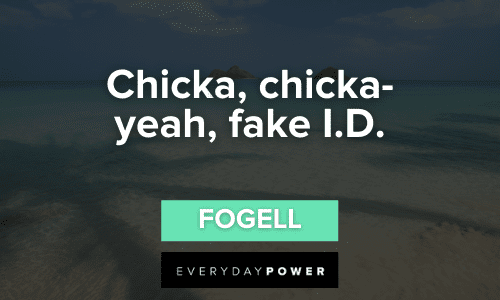 You will also enjoy our article on hockey quotes.
5. "People don't forget." — Seth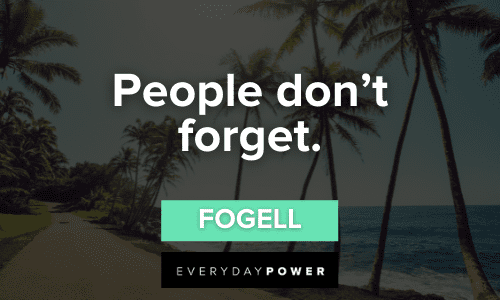 You will also enjoy our article on Henry Drummond quotes.
6. "Oh no, it's the cops." — Officer Slater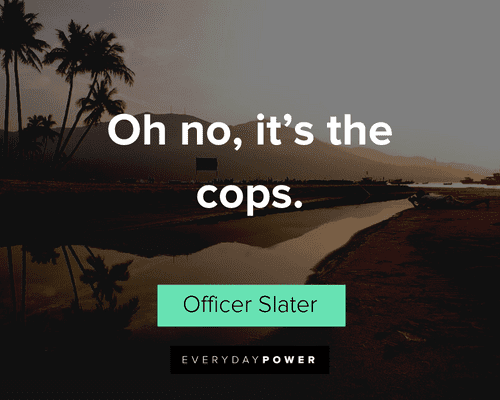 You will also enjoy our article on badass quotes.
7. "For some reason, I don't know why, I would just kind of sit around all day… and draw pictures of dicks." — Seth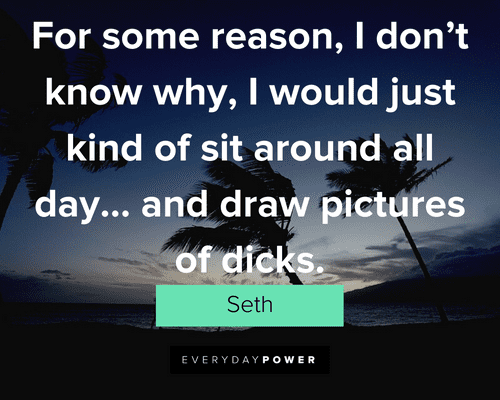 You will also enjoy our article on Kenny Powers quotes.
8. ""Muhammad" is the most commonly used name on Earth. Read a f*cking book for once!" — Fogell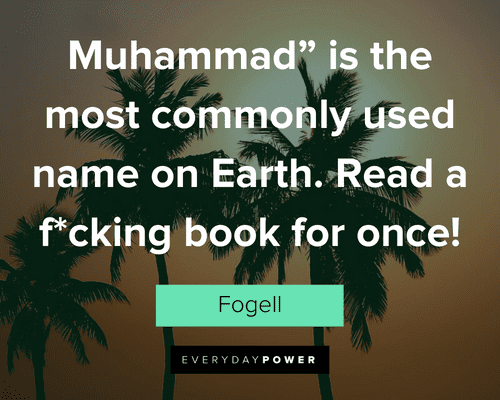 9. "Hawaii. All right, that's good. That's hard to trace, I guess. Wait, you changed your name to… McLovin?" — Evan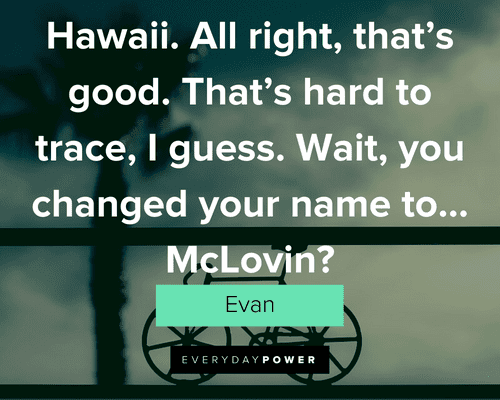 If you enjoy this article, check out our collection of My Cousin Vinny quotes from the legal comedy of the 90s.
The best Superbad quotes
In a 2017 survey by The Hollywood Reporter, Superbad was ranked as the 10th best comedy film of all time by industry professionals.
Witty and raunchy Superbad quotes, such as "Why don't you go enjoy yourself while I go ice my balls and spit up blood," have made it a genre classic.
10. "Old enough… to party." — Fogell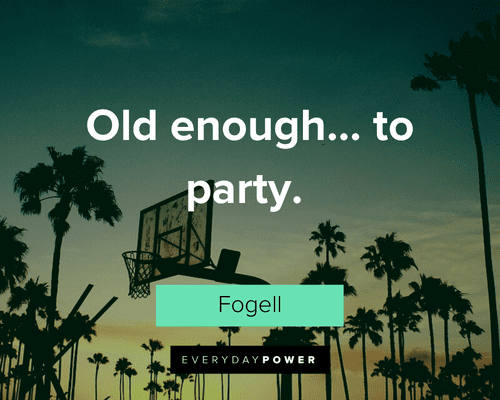 11. "Uh, it's 10:33." — Fogell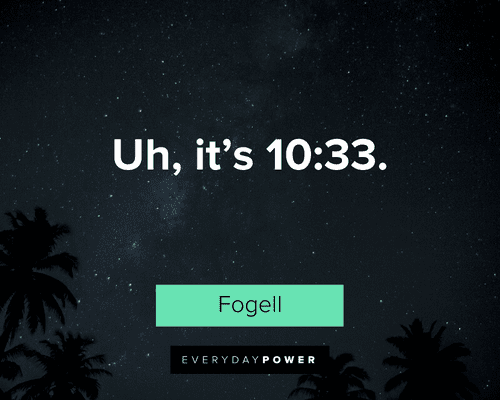 12. "Prepare to be f*cked by the long dick of the law." — Officer Michaels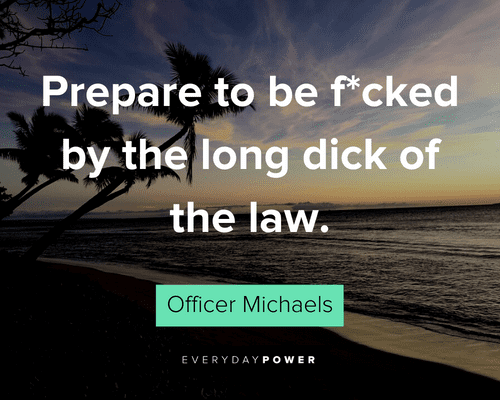 13. "Do you have any normal-sized clothes or do you only shop at the Baby Gap?" — Seth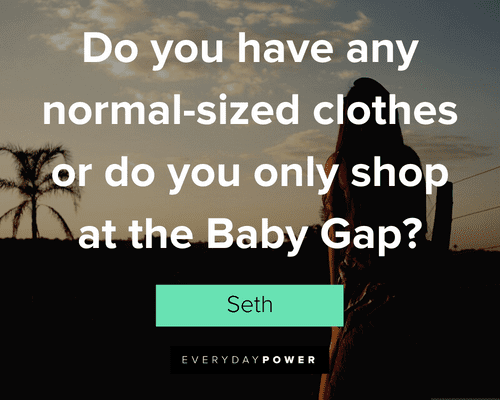 14. "So I gotta sit here and eat my dessert alone like I'm f*cking Steven Glansberg." — Seth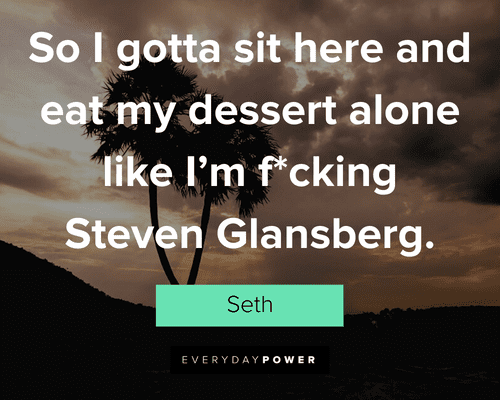 15. "They let you pick any name you want when you get down there." — Fogell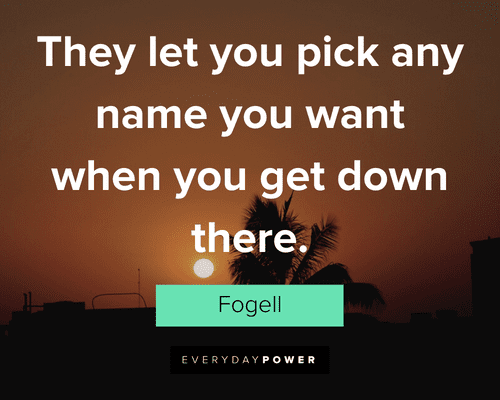 16. " It's not the going I'm worried about… but the coming." — Fogell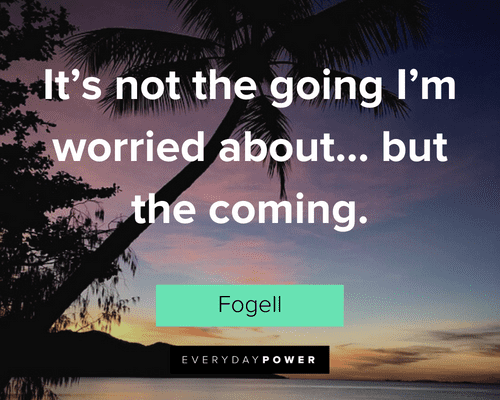 Funny Superbad McLovin quotes
20. "One name, who are you, Seal?" — Evan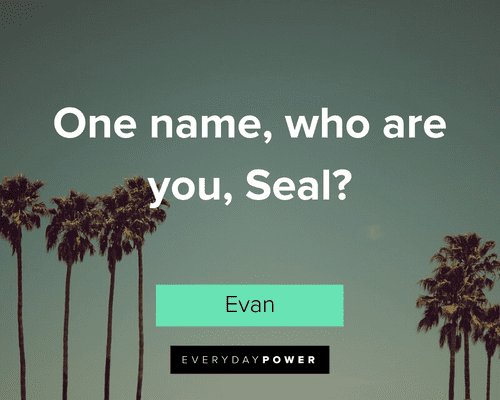 21. "Dude, get out of here. They're going to make me run laps again." — Evan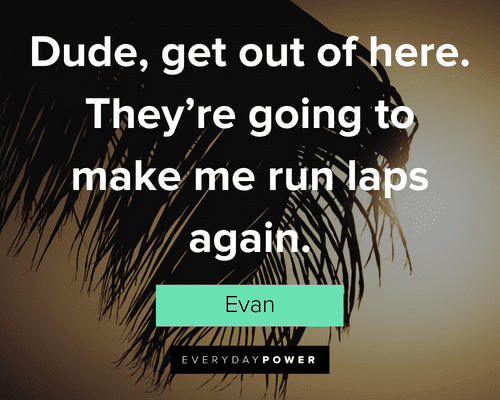 22. "It's in!" — Fogell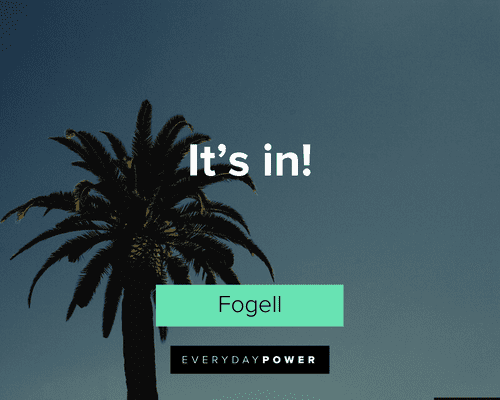 23. "It's you, McMuffin." — Homeless guy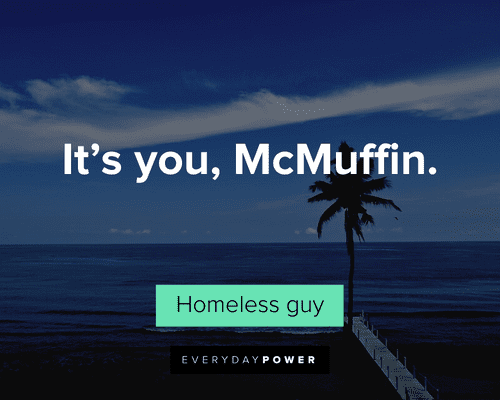 24. "Do you want to get killed for liquor?" — Evan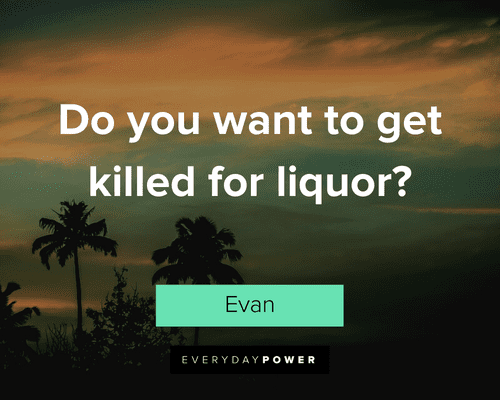 25. "You dropped your purse, ma'am. Would you like me to help you with your groceries?" – Seth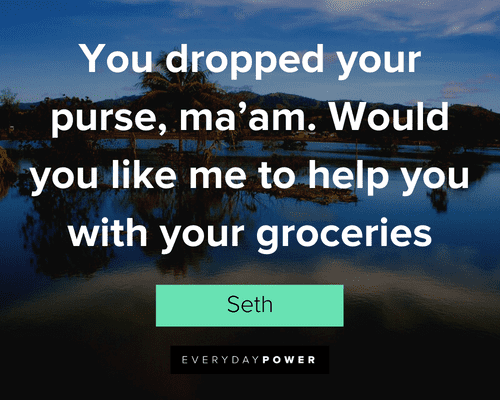 What is your favorite memory from high school?
Superbad is a movie about high school that actually feels like high school.
This is mostly because Seth Rogen and Evan Goldberg wrote it in high school.
In fact, the writing duo started writing their script at 13 and obsessively revised it repeatedly for seven years.
Many of the scenes that ended up in the movie were events that happened in the writers' real lives or the lives of their friends.
In a twist of fate, Superbad was so true to the high school experience it actually stopped studios from picking up the script for years.
Executives claimed the script was too dirty and needed to be cleaned up.
The script is about the friendship between three high school boys, and, well, high school boys are dirty.
To keep the authenticity, Rogen and Goldberg refused to clean up their act and kept revising the script until, finally, it was picked up.
By that time, the script had gone through so many revisions the writing had become hilariously perfect.
Did you enjoy these Superbad quotes and lines?
Which quote is your favorite?
Let us know in the comments below.