300+ Romantic Good Morning Texts For Her To Brighten Her Day
"My dream wouldn't be complete without you in it." ❤️
Kickstart your day with our handpicked collection of good morning texts for her, designed to light up her smile.
As a new day dawns, let our selection of morning thoughts guide your moments, and cherish those deep feelings dedicated solely to her.
Dive into the rejuvenating world of coffee insights, resonate with deep love sentiments meant for him, and bask in the glow of 'you are my sunshine' messages.
Navigating through these lines offers not just motivation but also a bond that goes beyond the usual, making every morning a celebration of affection and optimism.
Famous celebrity couples like John Legend and Chrissy Teigen or Blake Lively and Ryan Reynolds are known for their loving and supportive relationships.
It's easy to imagine them exchanging sweet and heartfelt good morning texts for her or him, setting a positive and affectionate tone for the day.
Their public displays of love can inspire those looking to express their feelings through meaningful and personalized morning messages.
So this isn't just about being sweet; sending her a good morning text can increase your odds of seeing her again.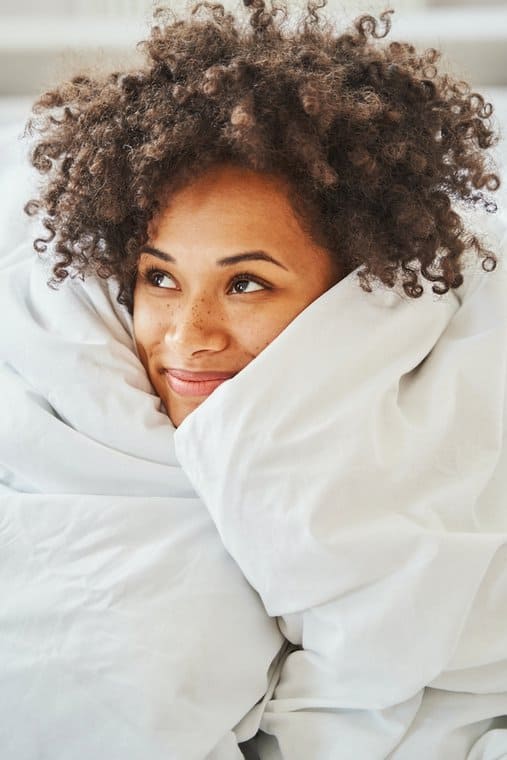 Sweet Good Morning Text Messages For Her
Good morning, and I'm saying thank you 99 times for waking up exactly as you are.
The day just started, and all I can think about is how freaking thankful I am that we're together! Oh yea, Good Morning!
Good morning, rockstar! I hope the universe once again conspires in your favor and you have a day just as lovely as you.
Good morning, beautiful. Wow, I could get used to saying that! Every! Single! Morning!
I'm so happy the first thing I looked at this morning was you, not my phone. You're better than any scroll!
Every morning is beautiful when I wake up with you on my mind. Promise me we'll wake up like this 453,452 more times!
Good morning, my love, every morning with you reminds me that I'm living my life right.
The first thing I do in the morning is shower and think of you. Well… and go to the bathroom, but you get the point!
Good morning, beautiful! Seeing you in the morning is like looking at a stack of pancakes, eggs, and bacon. From a foodie, that's the best compliment I can give.
Good morning, my love! You are indeed my love! And I am yours! I can get used to saying that! A thousand times, maybe even a million.
Related: Good Morning Quotes For Him
There are 365 mornings in the year, and God is good that I get to wake up next to you for all of them.
Good morning, my love! I love you so much that I'm not even bothered by your sweaty pillow.
I used to wake up and go straight to social media. But I'm over that mental junk food. Now I just text you and feel great.
Good morning, my love! Rise and shine like the Earth, Sun, Moon, Jupiter, Saturn, Pluto…all of them!
Good morning, baby girl! I want to give you the world, the solar system, and the whole entire Milky Way Galaxy.
Good morning, my love! I don't even mind that you grabbed all the covers to not even use them.
Good morning, my wife! We can do breakfast in bed, but I felt I need to learn how to cook.
I'm so thankful I get to send you a good morning text, and not my boss, telling him I'm late again.
Saying good morning to you was one of the best decisions I ever made in the past 10-20 years.
When I start my day thinking of you, I'm thinking of something 99.9999% better than anything else I could think of.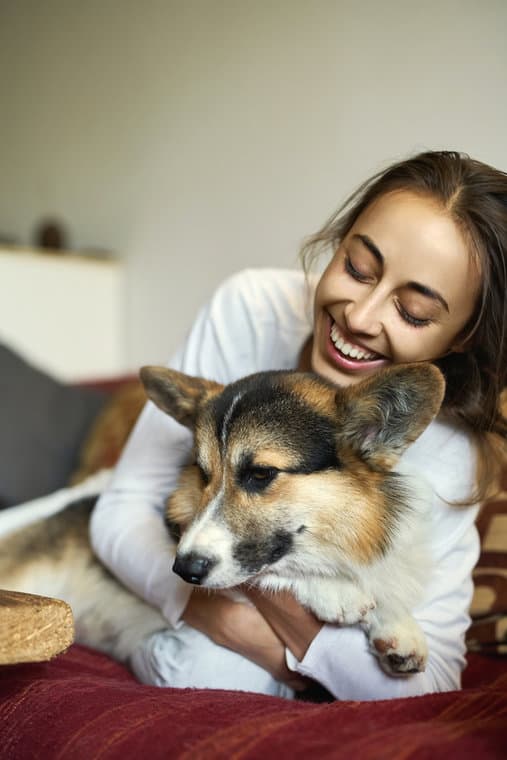 Romantic Good Morning Texts For Her
Let your most beautiful dream will become a reality. Good morning, beautiful.
Good morning, love! The sun is as bright as you today.
Good morning! Your sweet teddy bear misses you, I can't wait to see you.
Sometimes, I wish there was no alarm clock because that is the only device which wakes me up while I am dreaming of you.
Good morning. I hope you have a lovely morning, as just thinking of you made my morning great.
Good Morning sleeping beauty! I hope my love helps you rise like an alarm clock.
I hope you have a lovely morning! Good morning my sleeping beauty, I hope you elevate like the morning sun.
You turn into sleeping beauty when you have your teddy bear and alarm clock.
Sweet good morning messages plant the seeds for sweet dreams.
A good morning greeting encourages a great day.
Good morning, my guiding star! Without you, I would have lost in a darkness of the universe.
The beautiful morning dew and the lovely morning hue symbolize my love for you. Good morning.
Thank you for making every morning such a great one.
It's your love that helps me get out of bed every morning with a bright smile on my face.
You ignited that ray of hope inside of me, stating about the amazing stuff I can do. Have a cheerful morning!
Related: Inspirational Quotes For Women
Good morning, my wildflower. Just look at you all beautiful, bright, and full of love thorns.
Saying good morning to you is better than watching my direct deposit hit!
You know your life is on the right path when you get the honor to say good morning to someone as special as you.
Waking up to you is better than any dream I ever had. And I've had about 453,964 dreams and counting.
Sending you a good morning message makes me feel like I'm writing a fortune cookie for my love life.
The best good morning quote I could ever send you would be spontaneous and thoughtful, just like you.
Since I've spent the night dreaming about you, I want to spend the day cuddling up with you. Good morning.
I had great dreams, but my reality with you is much better. Good morning babe!
As I open my eyes each day, all I want to see is you. Good morning, my dear. I sent you hugs and kisses in my thoughts.
The best alarm in the world is your sweet kiss! Good morning, my heart.
Loving Good morning messages to make her feel cherished
Good morning, sunshine! I am blessed to have you in my life.
People say that mornings can't be good. I disagree. Every morning I am met with you is amazing. Good morning, darling!
I hope your morning is as bright and gorgeous as your smile.
Every day when I wake up and remember that you are mine, I feel amazing!! Good morning love.
Good morning, angel. I hope your day will be as lovely as you are.
I know I sent you 11 good morning texts already, but I really like you and had 4 cups of wildly strong coffee.
You are the shore I wish to return to after a hectic and tiring day to satiate my life. Have a Fresh Morning!
Good morning to the woman who makes me smile and warms my heart daily. I love you more than ever before.I've sent this message to the sweetest person in the world, and now you are reading it. Good morning.
Wake up, my sweetheart! Meet a new day, you are happy, healthy, and loved by me, life is beautiful. Enjoy it!
What is the best good morning text to send a girl?
Good morning, my love! I hope you smile as brightly as a 100W LED bulb when you get this text. Cause I was when I sent it.
Could you imagine if my only job was to say good morning to you? That would be a dream career that, hopefully, I would never get fired or laid off from.
Good morning, my love! It's raining outside, but when I think of you, I'm mentally in the Bahamas in springtime, on a lounge chair.
I sent you a good morning text at 3 a.m. to say good morning before the Earth and Sun did. I'm a little competitive.
Good morning, my love! Let's go on a trip right now! And when I say right now, I mean in a few months when a few of these checks hit.
Good morning, my love! You are sizzling like a cup of coffee in a thin cup and healthy for me, like skim milk on sale.
The early bird catches the worm, but I send loving texts first thing in the morning. I have no clue what that means, but my intention is love. And that matters.
Good morning, my love! Let's take over the world together! But, if that's too aggressive, well, then I hope you simply have a beautiful day.
You shine brighter than the sun and the other 93 billion stars in the universe combined, times 11. I feel like a scholar.
How do you say good morning in flity?
"Let me wake up next to you, have coffee in the morning and wander through the city with your hand in mine, and I'll be happy for the rest of my little life." ― Charlotte Eriksson
"Every morning my love for you keeps growing, and I feel like I am getting closer to you as each day passes by. You are the dream love of my life, and I need you every day. Good morning." ― Shawn Major
"Your pretty face keeps playing on my mind all night long. All I wait for is for sun rays and the break of dawn. I can't stop thinking about you, my darling. I will run over to hug you and wish you good morning!" ― Roland Pan
"If I had words to make a day for you, I'd sing you a morning golden and true. I would make this day last for all time, the fill the night deep in moonshine." ― James Cromwell
"The world is new to us every morning – and every man should believe he is reborn each day." ― Baal Shem Tov
"For each new morning, let there be flow of love. Let there be light of happiness in every direction." ― Amit Ray
"Life awaits you in all its fullness; it's another beautiful day. Good morning!" ― Ron Manchester
"You're the coffee that I need in the morning; you're my sunshine in the rain when it's pouring." ― Daniel Caesar
"You lift my heart when I fly. Good morning, good night. It's a brave new world dawning, a lover's fantasy." ― Janelle Monáe
Related: Letting Go Quotes
Flirty Good Morning messages for her
"Say goodbye to the stars of the night and let the moon pass away. Welcome the bright sunshine, and let the rays of the sun brighten you up all over. Enjoy a good morning." ― Baron Ally
"Just one small positive thought in the morning can change your whole day." ― Dalai Lama
"Start every day off with a smile and get it over with." ― W. C. Fields
"Now that your eyes are open, make the sun jealous with your burning passion to start the day. Make the sun jealous or stay in bed." ― Malak El Halabi
"The day will be what you make it, so rise, like the sun, and burn." ― William C. Hannan
"I get up every morning, and it's going to be a great day." ― Paul Henderson
"No matter how bad things are, you can at least be happy that you woke up this morning." ― D. L. Hughley
Good Morning quotes for her celebrating feeling loved in the morning
"For each new morning, let there be flow of love. Let there be light of happiness in every direction." — Amit Ray
"How cunningly nature hides every wrinkle of her inconceivable antiquity under roses and violets and morning dew!" — Ralph Waldo Emerson
"Tomorrow is the first day of the rest of our lives." — Terry Pratchett
"I love that feeling of being in love, the effect of having butterflies when you wake up in the morning. That is special." — Jennifer Aniston
"Did you think that I forgot you? Did you think I'm going away? Did you feel like I was don't care for you? No. I am here to stay." — Gary Lawyer
Good Morning texts for her celebrating the new day
"With the new day comes new strength and new thoughts." — Eleanor Roosevelt
What's your wildest morning fantasy?
I wish you were here and we could cuddle the day away.
I wish you were here so I could tease you all morning before work.
Just sending you a little good morning note to say that I can't get enough of you!
I woke up so hot this morning. I must have been dreaming of you all night!
I hope you have a lot of coffee today because you'll need some.
Is it too early in the morning to be this turned on?
Good morning, hot stuff. I'm about to jump in the shower. Care to join me?
Cute Good Morning Messages For Her Celebrating Her Soul
"I wish you to know that you have been the last dream of my soul." — Charles Dickens
"We lie in each other's arms eyes shut and fingers open and all the colors of the world pass through our bodies like strings of fire." — Marge Piercy
"And in her smile, I see something more beautiful than the stars." — Beth Revis
"When I first open my eyes upon the morning meadows and look out upon the beautiful world, I thank God I am alive." — Ralph Waldo Emerson
"I fell in love the way you fall asleep: slowly, and then all at once."― John Green
"You are my fantasy on a cold dark night, my muse during the light of day, and the one wish my soul would make." — Grace Willows
"Did my heart love till now? Forswear it, sight! For I ne'er saw true beauty till this night." — William Shakespeare
"I knew the second I met you that there was something about you I needed. Turns out it wasn't something about you at all. It was just you." — Jamie McGuire
"When you wholeheartedly adopt a 'with all your heart' attitude and go out with positive principle, you can do incredible things." — Norman Vincent Peale
"Sometimes your nearness takes my breath away, and all the things I want to say can find no voice. Then, in silence, I can only hope my eyes will speak my heart." — Robert Sexton
"You are my heart, my life, my one and only thought." — Sir Arthur Conan Doyle
"Loved you yesterday, love you still, always have, always will." — Elaine Davis
"I've never had a moment's doubt. I love you. I believe in you completely. You are my dearest one. My reason for life." — Ian McEwan
"You look amazing. I'm so lucky." — Prince Harry
"Even though I found you on an ordinary day, it felt like I found a precious pearl in an oyster when I deep dived into the sea. Baby, you are really that precious to me." — Fiona Torrent
"A hundred hearts would be too few to carry all my love for you." — Henry Wadsworth
"There is a madness in loving you, a lack of reason that makes it feel so flawless." — Leo Christopher
"For you see, each day I love you more, today more than yesterday and less than tomorrow." — Rosemonde Gerard
"I don't care how hard being together is; nothing is worse than being apart." — Josephine Angelini
Inspirational Good Morning texts for her
Do you know why the sun rises every morning? Just to see your beautiful smile.
Just know that you always bring out the best in me. Good morning, sunshine!
You are the rainbow who fills my life with color. Good morning!
Even the most beautiful day is incomplete without you.
Every time I see your face, it's like the first time all over again. Good morning beautiful girl!
Rise and shine, sweetheart. It's time to seize the day.
Hoping your morning is as radiant as you are.
I hope you slept well and are ready to tackle the day.
Hoping you slept well. Hurry and wake up because my mornings are incomplete without you.
How's my sleepyhead doing?
Related: Daily positive affirmations
You mean everything to me. Enjoy this lovely morning!
Wishing you a morning as cheerful as your smile.
Good morning my heartthrob! You look gorgeous today.
Good morning my love, I hope you wake up feeling as amazing as you are. Have a great day!
Good morning to the woman I love and admire most in this world.
Good morning, dream girl. Hugs and kisses from your biggest fan.
Good morning to the person who never fails to make me smile.
Good morning, sweetie! Thank you so much for being the best part of my life.
Today is beautiful, and so are you.
Rise and shine, beautiful.
Good Morning Texts For Her To Seize The Day
"An early-morning walk is a blessing for the whole day." — Henry David Thoreau
"If you're changing the world, you're working on important things. You're excited to get up in the morning." — Larry Page
"When you arise in the morning, think of what a precious privilege it is to be alive, to breathe, to think, to enjoy, to love." — Marcus Aurelius
"What I know for sure is that every sunrise is like a new page, a chance to right ourselves and receive each day in all its glory. Each day is a wonder." — Oprah Winfrey
"Smile in the mirror. Do that every morning and you'll start to see a big difference in your life." — Yoko Ono
"Morning is an important time of day, because how you spend your morning can often tell you what kind of day you are going to have." — Lemony Snicket
"Good morning, good morning, love. It's my favorite love song. I waited all night long for morning. Good morning, love." — John Legend
"I know I am in love with you because my reality is finally better than my dreams." — Dr. Seuss
"Morning not only forgives, it forgets." — Marty Rubin
"Morning without you is a dwindled dawn." — Emily Dickinson
Related: Motivational Quotes of the Day
Good Morning Texts For Her To Keep Going
"What you do today can improve all your tomorrows." — Ralph Marston
"The breeze at dawn has secrets to tell you. Don't go back to sleep." — Rumi
"Lose an hour in the morning, and you will spend all day looking for it." — Richard Whately
"I like freedom. I wake up in the morning and say, 'I don't know, should I have a popsicle or a donut?' You know, who knows?" — Oscar Nuñez
"Early morning cheerfulness can be extremely obnoxious." — William Feather
"Be pleasant until 10 o'clock in the morning and the rest of the day will take care of itself." — Elbert Hubbard
"It is in the early morning hour that the unseen is seen and that the far-off beauty and glory, vanquishing all their vagueness, move down upon us till they stand clear as crystal close over against the soul." — Sarah Smiley
"I have always been delighted at the prospect of a new day, a fresh try, one more start, with perhaps a bit of magic waiting somewhere behind the morning." — J. B. Priestley
"There was never a night or a problem that could defeat sunrise or hope." — Bernard Williams
"Just one look at you and I know it's gonna be a lovely day." — Bill Withers
Related: When the Going Gets Tough Quotes
Good Morning Texts To Brighten Her Day
"Joyful morning, good morning, good day." ― Lailah Gifty Akita
"As long as you are winning, it is a good day." — Per Mertesacker
"My first thought in the morning is thank you for another day." ― Karon Waddell
"Don't stop until you're proud." ― Aamir Sarfraz
. "I love you with so much of my heart that none is left to protest" — William Shakespeare
"It doesn't matter who you are or what you look like, so long as somebody loves you" — Roald Dahl
"Life is the flower for which love is the honey" — Victor Hugo
"To love and be loved is to feel the sun from both sides" — David Viscott
"For small creatures such as we, the vastness is bearable only through love" — Carl Sagan
"True love is putting someone else before yourself." — Frozen
"If I had to choose between breathing or loving you, I would say 'I love you with my last breath" ― Shannon Dermott
"You will never age for me, nor fade, nor die" — William Shakespeare
"When you realize you want to spend the rest of your life with somebody, you want the rest of your life to start as soon as possible." — Harry Burns
"I wish I had done everything on earth with you" ― F. Scott Fitzgerald
"The love we give away is the only love we keep" – Elbert Hubbard
"In love, there are two things—bodies and words." — Joyce Carol
"Nothing good gets away." — John Steinbeck
"To get the full value of a joy, you must have somebody to divide it with." — Mark Twain
"Love is a smoke and is made with the fume of sighs." — William Shakespeare
"Only through our love and friendship can we create the illusion for the moment that we're not alone." — Orson Welles
"I would rather spend one lifetime with you than face all the ages of this world alone." — J.R.R. Tolkien
"All, everything that I understand, I only understand because I love." — Leo Tolstoy
"Love planted a rose, and the world turned sweet." — Katharine Lee Bates
"You are my today and all of my tomorrows." — Leo Christopher
"I swear I couldn't love you more than I do right now, and yet I know I will tomorrow." — Leo Christopher
"Love is the greatest refreshment in life." — Pablo Picasso
"Love's greatest gift is its ability to make everything it touches sacred." — Barbara De Angelis
"Soul meets soul on lovers' lips." — Percy Bysshe Shelley
"In all the world, there is no heart for me like yours." — Maya Angelou
"If I know what love is, it is because of you." — Hermann Hesse
"Every morning, I wake up saying, 'I'm still alive, a miracle.' And so I keep on pushing." — Jim Carrey
"The morning was full of sunlight and hope." — Kate Chopin
"When you do something beautiful and nobody noticed, do not be sad. For the sun, every morning is a beautiful spectacle, and most of the audience sleeps." — John Lennon
"The morning breeze on my face makes me think of you. The sun on my skin makes me think of you. Even the birds singing their beautiful songs make me think of you." — Sullen Chari
"Opportunities are like sunrises. If you wait too long, you miss them." — William Arthur Ward
"Every morning was a cheerful invitation to make my life of equal simplicity, and I may say innocence, with Nature herself." — Henry David Thoreau
"Wake up, smile and tell yourself: 'Today is my day!'" — Carmen Miranda
"Morning is the dream renewed, the heart refreshed, earth's forgiveness painted in the colors of the dawn." — Kent Nerburn
"The sun just touched the morning; the morning, happy thing, supposed that he had come to dwell, and life would be all spring." — Emily Dickinson
"Smile at strangers, slow down, say thank you, laugh and give compliments today." — Mary Jane Ryan
"Today's goals: coffee and kindness. Maybe two coffees, and then kindness." — Nanea Hoffman
"I think that when you get dressed in the morning, sometimes you're really making a decision about your behavior for the day. Like if you put on flip-flops, you're saying: 'Hope I don't get chased today.' 'Be nice to people in sneakers.'" — Demetri Martin
"Morning comes whether you set the alarm or not." — Ursula K. Le Guin
"Most of the time I spend when I get up in the morning is trying to figure out what is going to happen." — Madeleine Albright
"Every morning I get up and look through the Forbes list of the richest people in America. If I'm not there, I go to work." — Robert Orben
"The brain is a wonderful organ; it starts working the moment you get up in the morning and does not stop until you get into the office." — Robert Frost
"I feel sorry for people who don't drink. When they wake up in the morning, that's as good as they're going to feel all day." — Dean Martin
"This morning when I put on my underwear I could hear the Fruit of the Loom guys laughing at me." — Rodney Dangerfield
When I woke up this morning my girlfriend asked me, 'Did you sleep good?' I said 'No, I made a few mistakes.'" — Steven Wright
"Good morning is a contradiction of terms." — Jim Davis
"Some mornings, it's just not worth chewing through the leather strap." — Emo Philips
"Do not shorten the morning by getting up late; look upon it as the quintessence of life, as to a certain extent sacred." — Arthur Schopenhauer
"Manners [are] the key thing. Say, for instance, when you're growing up, you're walking down the street, you've got to tell everybody good morning. Everybody. You can't pass one person." — Usain Bolt
"Think in the morning. Act in the noon. Eat in the evening. Sleep in the night." — William Blake
"Some people dream of success, while other people get up every morning and make it happen." — Wayne Huizenga
"One key to success is to have lunch at the time of day most people have breakfast." — Robert Brault
"When I wake up every morning, I thank God for the new day." — F. Sionil Jose
"Remember to smile." — Nelson Mandela
"Waking up early, connecting with nature, and having my quiet time are priorities to me, and they are non-negotiable." — Danette May
"I'm always thinking about creating. My future starts when I wake up every morning. Every day I find something creative to do with my life." — Miles Davis
Good Morning Texts For Her To Inspire Positivity and Success
"Give every day the chance to become the most beautiful day of your life." — Mark Twain
"Love is much like a wild rose, beautiful and calm, but willing to draw blood in its defense." — Mark Overby
"Do you know I never ever feel bored, never ever feel lonely, because you are always in my thoughts, morning, afternoon and night."— Mitch Suento
"I love you without knowing how, or when, or from where." — Pablo Neruda
"Storm clouds may gather and stars may collide, but I love you until the end of time." — Moulin Rouge
"Every morning is a beautiful morning." — Terri Guillemets
"I want you today, tomorrow, next week and for the rest of my life." — I.A. Dice
"My love, we can close our eyes but we cannot stop the sunrise." ― Kamand Kojouri
"Let the beauty of sunrise keep your heart warm." ― Lailah Gifty Akita
"Like the durability of the sun, love gives and gives with no diminution of its supply." – John Marks Templeton
Good Morning Texts For Her To Start The Day Right
"Every sunrise is an invitation for us to arise and brighten someone's day." — Jhiess Krieg
"You give me strength; you give me just what I need. And I can feel the hope that's rising in me. It's a good morning." ― Mandisa
"I have been loving you a little more every minute since this morning." — Victor Hugo
"I've got nothing to say but it's okay, good morning, good morning." — The Beatles
"Every morning is a chance to start over and make things right." ― Zig Ziglar
"The sun is a daily reminder that we too can rise again from the darkness, that we too can shine our own light." ― S. Ajna
"The morning is a new opportunity to live your life to the fullest." ― Dale Carnegie
"A horrible night might be hidden in a beautiful morning!" ― Mehmet Murat ildan
"Thank God every morning when you get up that you have something to do that day, which must be done, whether you like it or not." ― James Russell Lowell
"Gloom and darkness are temporary. Joy comes in the morning." ― Sunday Adelaja
Sending your woman a good morning message is incredibly sweet and loving.
It indicates that they are the first person you think about when you wake up and the last when you go to bed.
Hopefully, these quotes and texts have given you ideas on the kind of messages to send your significant other to make her morning special.
Did you enjoy these romantic good morning texts for her?
Which of the quotes was your favorite?
We would love to hear all about it in the comment section below.
Also, don't forget to like and share.
More Related Quote List Articles
Inspirational Acceptance Quotes About Life, Love and Relationships
At one point in our life, maybe even right now, acceptance can be the most important thing.
Happy Anniversary Quotes To Celebrate Love
Whether it's your first or your twentieth, these anniversary quotes speak volumes about love and togetherness.
Cuddle Quotes Will Have You Looking for a Partner to Squeeze
Sometimes, you just need a good cuddle from someone that you care about.
More Related Lifestyle Articles
Top 10 Relationships Books On Thriving Together
There are many resources available to help couples learn new ways to examine and strengthen their relationships.
3 Ways To Start Your Morning Routine with Focus and Clarity
Cultivating focus and clarity in our morning routines matters in a world filled with constant distractions and information.
What Successful People Do In the First 15 Minutes of Their Morning
Discover what to do in the morning to guarantee a productive future.